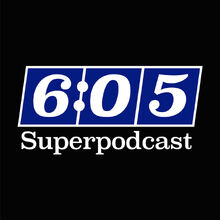 Overview
The 6:05 Superpodcast is a classic wrestling podcast hosted by The Great Brian Last. The show regularly features historical segments, interviews, book reviews, satire and humor.
Frequent co-hosts and contributors have included Jim Cornette, David Bixenspan, Scott Cornish, Kurt Brown, Howard Baum, Mike Mills, Jerry Grey, Dan Farren, Travis Heckel, Jeff Bowdren, John McAdam, Bobby Blaze, and many more!
ENTER BELOW:
Click HERE to enter THE MOTHERSHIP!
Latest activity
Photos and videos are a great way to add visuals to your wiki. Find videos about your topic by exploring Fandom's Video Library.